We create

amazing apps
I create Mobile and Desktop apps that make your life easier and more enjoyable. My apps have been downloaded over 10,000 times. If you have any app ideas, fill out the form at the bottom of the page and I might just build your idea next.
Check Them Out!
From Start to Finish
Everyone has an idea for an app. We are the people that help you turn your idea into a reality. From beginning to end we handcraft every line of code and user experience.
Made for Speed
Speed is what we do. We have developed the very popular line of "Quick Apps" that transform your favorite web apps into agile pieces of software by allowing the fastest form of input.
A Care For Standards
Our apps are built in native programming languages to ensure the tightest of integration with the operating system you are running. Each app was specifically made for the platform you are running.
Support Anytime
We are easily available online. The two quickest way's to get us is via Twitter and Email. We spend the majority of our day behind a computer so we are usually pretty easy to find. If you don't hear back from us within a few hours you can probably find us at the lake.
We love you
We make apps because we love making our little bitty corner of the world a better place for you. In the end it isn't about making money or creating cool stuff. It is ultimately about making your life easier by proving tools that help you out. Thank you for being a customer

Shall we take a look at

our work?
I specialize in developing OSx, iOS and Web Apps of all types. Below is a short list of apps that I have published. My main focus is on making apps that make your daily workflow easier and more efficient.
We are a small team

with big ideas!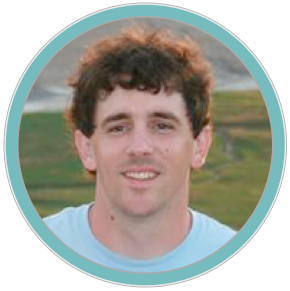 Bryan Harris
Desert Wanderer
I'm 30 years old and love my smoking hot wife (Stacy) and my dog (Riggins). I am addicted to creating stuff. I made my first video game in September 2001. Then I went into a career desert. I emerged from the desert 11 years later with my next game. Now I am obsessed with creating fun and helpful software.
Facebook
Riggins
Mascot
Riggins is part Shepard and part Huskie. Most that meet him think he is either a coyote or wolf. He likes long walks on the beach and to chase and kill rabbits. He keeps the spirit's high at 20icons HQ through licking anything that moves and barking at random objects.